Fantasy football has become very popular in the last couple of years. Hardcore football fans and casual NFL observers are all getting involved in fantasy football. Not only is it fun, but it is a chance to bond with other people who share a common interest. You may think fantasy football is only for serious football fans. It isn't. Fantasy football has an important social component. With it you can: Bond with friends and co-workers who play fantasy football by joining their league; get to know that special guy or girl who plays fantasy football; it's a great way for 'newbies' to the NFL to get to know the teams, players and rules; it's a great way for those who are not physically gifted for football to win against typical jocks.
No one is born knowing how to play fantasy football. So, everyone who plays fantasy football was, at some point, a newbie. Being familiar with teams, players and their prior performance and so forth is helpful, but fantasy football itself is another kind of game. You are going to build a team and play against others who build teams in a 'league'. In a sense, every new year in the NFL means everyone who plays fantasy football has to start over: Everyone has to get to know the new players; find out if veteran players are hurt or have recovered from an injury; get to know what head coaches have been hired and fired and how these new coaches intend to use their players. Everyone, each year, has to start over. Fantasy football, in a sense, is tailor made for newbies to join.
First, you are going to want to identify a fantasy football to join. You choices in this are innumerable. Fantasy football leagues are everywhere. A good way to get started is to find or meet someone who already a veteran fantasy football player. They can take you through the steps from joining a league to understanding the 'draft' to build your team. If you lack a bit of enthusiasm for the 'nuts-and-bolts' of getting into fantasy football, you will be rewarded when you name your team (yes, YOUR football team) and begin official play. Two good resources to check out are NFL Fantasy Football and Yahoo Fantasy Football.
If you want to start playing fantasy football, get started early. You are going to need to draft players for your team. It really helps to play some attention to preseason NFL games. It is a chance to watch for interesting new players, evaluate veteran players and develop a sense for what players you would be interested in 'drafting'. Veteran fantasy football players hate being assigned player, but if you must blindly pick players, check their ranking. Do not worry about creating the 'perfect' team your first time playing fantasy football. Just get started, learn as you go, the following year you will surprise yourself with how much you learn during your first season (just like real NFL rookies).
Once you get started you will learn little, helpful things like checking out a team's depth chart. Doing this will keep you current with suspensions, injuries, and what starters are picked for each team. Players that do not perform well in the preseason may lose their position as a starter. This means they will not be on the field as much to score points for your fantasy team. The depth chart for NFL teams is pretty much set after the third preseason game. This is the best time to make sure your top draft picks are still in good standings.
Consider taking part in the mock drafts. You can think of a 'mock draft' as a dress rehearsal for the real draft. By taking part in a mock draft you can learn when to go after certain players in key positions. For instance, a quarterback can wait a few rounds. Wide receivers and running backs will typically score the most points for a fantasy team so they are a high priority in a draft. Every person has their own drafting style. In a mock draft you can see how other assemble their team. In time, you will develop your style of drafting players.
Everyone in fantasy football wants to create a strong starting line-up. A tip for newbies is to pay attention to when your key position players will have their bye week (all NFL teams take a week off or a bye week during the season). You want to make sure your alternate players, backups to your key players, are NOT taking a bye week at the same time as the key player they replace. You could find yourself in a position where you do not have a quarterback or running back to play in a particular week thereby guaranteeing you will lose BIG that week. In order to have a legal team, all positions have to be filled each week.
You can trade players with other teams during league play. Be mindfully though that everyone is looking for an advantage in a trade. Only make a trade if it benefits you. It is nice if it benefits the other player, but never make trades to be nice. People play fantasy football very competitively. They may want to take advantage of the 'newbie'. Play for respect and make only trades that benefit you.
Pay attention to players that get referred to as a 'sleeper'. 'Sleeper' is applied to a football player who is not ranked very high, but has the potential to have a breakout season. Often you can catch a glimpse of 'sleepers' during preseason. Few rookie first year professional football players have exceptional seasons. It is the second or third year professional players who have been waiting for their chance to be in the starting line up who are usually real sleepers. As you draft your fantasy team you can often pick up a few 'sleepers' in the late rounds of the draft who can make your team a strong contender in the league … particularly late in the season. Fantasy football veterans have won their league on their smart drafting of a few key 'sleepers'.
The best advice to give to a fantasy football newbie? Just do it. Keep in mind the majority of fantasy football players LOVE to compete and win. Be prepared to do some research on players to draft, make smart trades, and win or lose, your first season as a newbie fantasy football player will be fun. Your first year pay attention to the other players in your league and examine how they draft and play.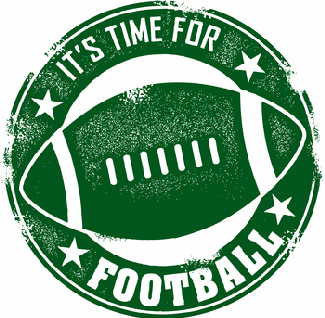 If you play again the following year in the same league, you will be able to be more competitive because you will know your competition better.
BIG TIP: If you know someone or meet someone who is a veteran fantasy football player in ANOTHER league, then this veteran will have no problem mentoring you through your first time playing. Why? Because your mentor will be playing in another league, not yours, so you will not be competing against each other. You can also learn to draft an assemble a team much like your mentors, which makes your learning curve a bit easier.
The Internet is full of information. If you have the time, use it all. The reason there are so many fantasy football leagues and millions of players is because it too fun and down right addicting. It doesn't matter who you are – whether you are super smart, man or woman, computer nerd or pro football player, you have a chance, very year, to build the perfect team and have a perfect season. Plus, you will get to make a lot of new friends and have some thrilling weekends of football, too.
If you enjoyed this article, you might want to also check out Rise of Running Quarterbacks.
Should you want a little extra help with fantasy football, check out Fantasy Football Brain.