Using feng shui principles in the home can make a single woman feel more attractive and desirable so she attracts love into her life. Single women who live in cluttered, messy homes wearing sweatpants every day are unwittingly shunning love and passion. On a practical level, men who date women often check out their apartments or homes to see whether they know how to keep house. It might sound sexist and old-fashioned, but many men still look to a woman to be the housekeeper. By creating a nourishing environment with sexy decor in all the right corners of the home, a single woman can lure love into her life.
Removing pictures of old flames
One easy love cure, ideal for single women who want to get married, is to remove old photographs, love letters and gifts related to an old flame. To be open to new love, it's important to purge the old memories.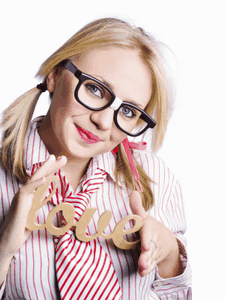 Promoting the idea of the couple
Invite positive love energy or boost the love chi into a space by decorating in pairs. Some people go so far as to set out two place settings and light two red candles when they dine at night. Set up a living space that would easily accommodate a romantic partner.
Positioning the bed for love
It's not good feng shui to have a bed that's lined up to the bedroom door or to have mirrors above the bed. On a practical level, many women are insecure about their bodies. Men find confidence sexy in a woman, but mirrors that show all her flaws may chip away at her self confidence. Traditional feng shui teaches that a bed that is aligned with the door symbolizes a person being removed feet first in a coffin. Anything that symbolizes death can kill a budding romance.
Energizing the love corner
By definition feng shui is the Chinese art of placement. In feng shui, everything has an appropriate place. The love and marriage or relationship area of the home is the southwest corner. One way to energize the love corner is to hang two crystals with red ribbons. Remove any dead or dried flower arrangements and replace them with two individual roses or peonies. Also, make sure to paint the southwest corner with passionate colors such as pink and red.
Using the earth element
Every area of the home is dominated by a specific element such as fire, wood, metal, water and earth. The element for the love or marriage corner is earth. Minimize white and gray in the love area since that represents metal. Express the earth element in the love and marriage section by using rugs with natural fibers, lighting fixtures with rock crystals and clay figurines
Although decorating a home tastefully is important, the cardinal rule of feng shui is to have a clean and neat home. A home that is inviting will not only attract the love energy but tempt it into lingering. After decorating the inside of the home, plant a few fruit trees that symbolize a fruitful union. A red peony, a flower that represents the feminine yang energy, is especially lucky for single women hoping to marry. Once married, plant two pine trees since they represent fidelity in a union.
If you need some psychic love advice, give Psychic Vicki a call at 1-866-407-7164, Vickie's Personal Ext: 7192.