Most men love to visualize the woman they adore in all her sensual glory. Boudoir photos are the perfect gift to give him for any occasion. "Boudoir" is a French word describing a lady's private dressing room or bedroom. Historically, boudoir photography featured a lady posing nude or nearly nude in her discreet chambers, but modern boudoir photography has evolved to include a multitude of settings, styles and themes. Boudoir photography has evolved into a unique art form. One could say that Boudoir photography dates back hundreds of years to the great master painters who attempted to capture a woman's beauty and/or the beauty of the female body for all time.
Although a new generation thinks it has discovered something new in 'sexting', this is but a very crass shadow of Boudoir photography. There is Boudoir photography as an art form to be shared with the general public, and there is special, private boudoir photos that are created as heartfelt, passionate gifts that are only for someone special … sometimes speaking to a special affection or passion shared between a couple.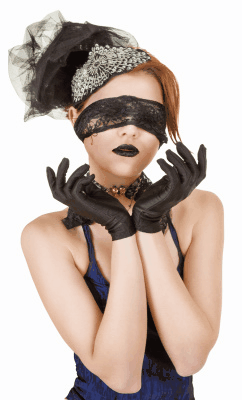 Currently, bridal boudoir photography has become popular with brides-to-be who present their husband-to-be with the framed boudoir photo(s) just before the marriage or right after … not a bad way to keep his (or her) attention. Boudoir photography has also been quietly popular as a special Valentine's Day gift (a gift that is very hard to forget).
Below are several tips to get you excited about planning and starring in a seductive boudoir photo shoot.
Don't be intimidated
Don't let insecurity affect your decision making process. Boudoir photographers are skilled at providing appropriate lighting, encouraging flattering poses, and meticulously editing photos. They are accustomed to the female body and will not be judgmental of yours.
Only work with an professional photographer, preferably one with experience in boudoir photography
If your wish is to create some special boudoir photograhics to be presented as a gift(s) to someone special, the last thing you need is to find your photo shoot sent all over the Internet. You will need an ethical photographer, and even then, you should have a contract drawn up that gives you total rights to the photos and negatives. It is not a bad idea to include in the contract a financial penalty if the photos show up anywhere but in your lovers hands. Should you be creating boudoir photography as an artistic pursuit, it should be clear who owns the photos, copyright, negatives and if any profit sharing will be involved or if it is a straight cash contract for a man, woman's or photographers time.
Research photographers
A simple Web search for boudoir photos and photographers is enough to familiarize yourself with the concept and learn what is available in your area. Choose a photographer who already has a portfolio of boudoir photographs. Ask who works with them during a shoot and whether they travel to locations. A typical boudoir photo shoot might cost hundreds of dollars and last several hours. Inquire about packages and what is included in price. Many photographers insist on professional hair and makeup, and often provide these services in a package. Otherwise, you will need to schedule hair and makeup immediately before your photo shoot. Nails can be done the day before. Packages often include champagne and light snacks. If they do not, then you may want to bring your own. Get permission from the photographer before you bring alcohol to a photo shoot.
Think weeks in advance
A good photographer is often booked weeks ahead of time. Furthermore, you will need to allow a few weeks for pictures to be edited and to choose your favorites from dozens of photos. The photographer may need to order the finished product from a separate company. You will need professional hair and makeup which must be scheduled in advance. Plan your time accordingly.
Use salon professionals
Most photographers will discourage you from doing your own hair and makeup. Listen to your photographer. The reasons for suggesting professional salon services are numerous. Too little makeup can cause you to appear washed-out in a photo, too much can appear garish. Hair and makeup that may flatter in a natural setting may be unflattering in a photo. Minor facial flaws can be expertly camouflaged by a professional makeup artist. Nails should be well manicured. Hair should be professionally done to hold up for several hours and look good from all angles.
Pick your style
Exuding confidence results in sexy pictures. It's important to know your body and choose outfits that are comfortable to you. A boudoir photo shoot is the time to go beyond your comfort zone and create something unique, but it's wise to have at least one outfit that you can wear with complete confidence. Many photographers suggest shooting a series of themes during one shoot, for example: cocktail dresses, lingerie and sexy casual. This method eases you into the process of the photo shoot. Posing in a dress before you do the revealing lingerie shots will help erode feelings of vulnerability you may be experiencing. It also provides you with a diverse selection of photos. The finished product might be a book consisting of several pages and it will be difficult to fill with only one style.
Choose the setting
Some studios offer ample privacy and the benefit of allowing a photographer to work with ease on their own turf. Shooting from the studio may save you money since you will not be paying the photographer to travel and transport equipment and staff. Choices away from a studio typically include your home, a luxurious hotel or outdoors.
Keep the secret
If this is going to be a surprise, then you must come up with a ruse that enables you to be unavailable for several hours while you get hair and makeup done, do the photo shoot, and dress down once the shoot is over. Don't forget to decide how you are going to transport clothes and accessories from home and back without getting caught.
Chose perfect outfits
Niche stores that provide lingerie are a good source for well-made products and professional customer service and consultation. You will be professionally fitted and given expert advice on their products and coordinating accessories. Fit is of utmost importance when wearing lingerie for a photo shoot. Find a store that can special order products in your size. Wardrobe choices might include: lingerie, structured corsets, formal dresses, his business shirt and tie with little else, and a sexy ensemble representing his favorite sport's team or hobby. Another fun idea is to represent a "bad girl" from his teenage years. The options for this are endless but ideas include: '80s rock vixen, Charlie's Angels, sexy punk girl, pin-up girl, and '50s biker girl.
Bring the music
Bring your own music to the shoot. You will want music that makes you feel sexy and your preferences may vastly differ from the photographer's musical tastes. The last thing you need is to feel dispirited about the musical choice.
Keep the costume changes to a minimum
Keep the outfits to a minimum of three and a maximum of five. Changing clothes may not sound like a big deal, but it is when you are dealing with delicate lingerie, props, formal dresses and jewelry. Dressing and undressing will also wreck havoc on your hair and makeup. You will be stressed and so will your photographer if you have too many costume changes.

Balance control over the shoot.
Photographers are artists and during a shoot you are their medium. This is great, but you must be careful that your photographer doesn't attempt to transform your shoot entirely into something they envision. Be open to their suggestions but don't let a photographer go overboard suggesting uncomfortable poses and props. You might end up with no time to finish shooting with your own garments if you spend too much time letting the photographer experiment. Insist on doing the shoot in the order of outfits you choose. There is no harm in later allowing the photographer some artistic license. Great photos often come from succumbing to the vision of the photographer.
Respect your photographer
A boudoir photographer is not a porn photographer. Parading around in lingerie and guzzling champagne while music pumps in the background will loosen anyone's inhibitions. Furthermore, the photographer has probably been teasing you into seductive poses by continually telling you to think about your man. The photographer's goal is to make you feel sexy so you produce sexy photos, but every photographer has a horror story of the client who wanted to turn a boudoir shoot into a porn shoot. This is not the time to bring out the handcuffs or decide you want that graphic photo you never had the nerve to take. Likewise for bringing your partner to the photo shoot; your photographer does not want to be involved in helping fulfill a voyeuristic fantasy.
Present your gift
Your boudoir photo shoot is finished and you have the photographs in hand. Deciding how and when to give him or her this gift is as important as the gift itself. Make the night you present your gift a special night. It's cute to present it while wearing one of the outfits in the photographs. If he is going out of town, then you may choose to sneak the photos into his/her suitcase to be found later. This is a gift that will treasure forever.